Time Magazine subscription - Save up to 88%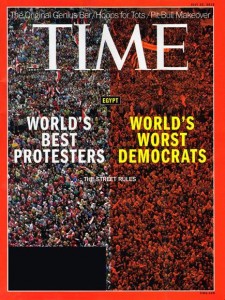 Time Magazine is known for its circulation of more than 25 million (as of 2013), which ranks first for weekly news magazines in the world.
This reputable news magazine is published weekly and has it's largest readership in the U.S. First published in 1923, bringing 52 issues in an annual subscription.
Time helps keep readers informed about a wide range of topics. Published out of New York City, this news stalwart offers up timely news that relates to politics, lifestyle, science, business, and society as whole.
Publisher: Time Inc. (Time Warner)
First published: 1923
Publishing frequency: Weekly
Issues per year: 52

↓ Don't miss out on a chance to save up to 88% on a Time Magazine subscription. ↓

Discounts on Subscriptions for News & Politics Magazines: Time Magazine

Looking for another news magazine? See our Top 5 List or view all current deals.