The American Prospect subscription - Save up to 0%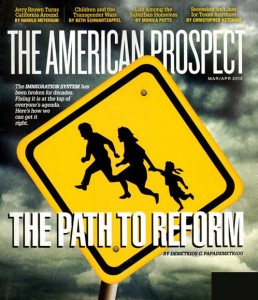 Based in Washington, D.C., The American Prospect is a leading political news magazine that has a clear focus on liberal politics.
This monthly politics magazine offers up 10 issues per calendar year filled with liberal-leaning commentary, discussion, analysis, and political features. Readers get a liberal perspective on politics, culture, and policy.
Since its birth back in 1990, The American Prospect has been known as a leading source for readers focused on enriched democracy and effective progressive politics.
Publisher: The American Prospect, Inc.
First published: 1990
Publishing frequency: Monthly
Issues per year: 10

↓ Don't miss out on a chance to save up to 0% on a The American Prospect subscription. ↓

Discounts on News and Politics Magazines: The American Prospect

Looking for another news magazine? See our Top 5 List or view all current deals.