THE WEEK Magazine subscription - Save up to 59%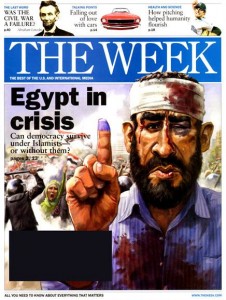 THE WEEK is a leading U.S. and international weekly news magazine that publishes 50 issues of per calendar year in the United States.
This publication was founded the United Kingdom in 1995 but started publishing a U.S. edition in 2001. Its U.S. operations are headquartered out of New York City.
As an information-packed weekly, THE WEEK is well-known for its wide focus that incorporates current events, news, health, media, science arts and more into an easily digestible format.
Publisher: The Week Publications
First published: 2001
Publishing frequency: Weekly
Issues per year: 50

↓ Don't miss out on a chance to save up to 59% on a THE WEEK Magazine subscription. ↓

Top Deals on News and Politics Magazines: THE WEEK Magazine

Looking for another news magazine? See our Top 5 List or view all current deals.